NameChanger is a free solution to quickly and easily batch rename files in Mac OS X, using it is very easy and it has all the features you'd expect in a batch renaming app. You can replace occurrences of text in filenames, use wildcards, append, add dates, make files sequential, and remove characters, just select your options and you'll see a live preview as to what the new names will be, when you're satisfied click "Rename" and away you go.
It's fast, free, and incredibly easy to use, which makes it my preferred choice for renaming a ton of files in Mac OS. If you're happy with NameChanger, throw the developer a couple bucks, it's donationware.
Developer home
Download NameChanger now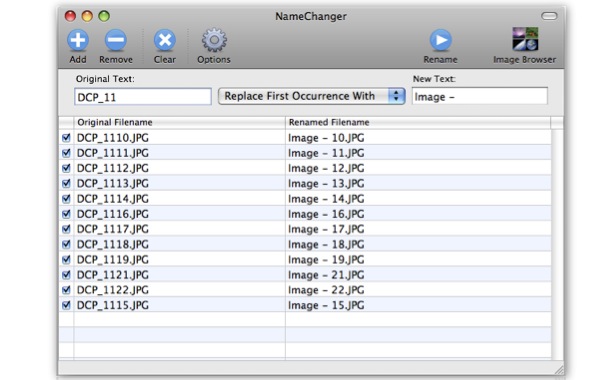 And yes, we did a prior post on software to batch rename files in Mac OS X but the developer decided to turn the once donationware software into a paid solution. For now though, NameChanger is still free.

Via http://feedproxy.google.com/~r/osxdaily/~3/4rvy5wHYPR8/