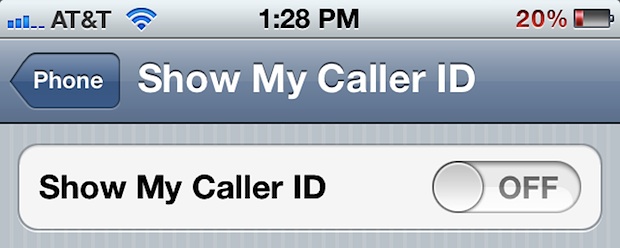 The iPhone can be set to always hide the dialing phones number from the recipients caller ID's. This works by initiating every phone call with the prefix *67 to force the number to appear as "Blocked" on the receiving caller ID. This is helpful for making anonymous phone calls, or if you just want to be sent to someones voicemail.
Launch "Settings" and tap on "Phone"
Tap on "Show My Caller ID"
Slide to "OFF"
You can also manually prefix a number with *67 when dialing to make a one-off call that is blocked from caller ID. Generally speaking nobody likes receiving "Blocked" calls, so if you want your phone calls to be answered it's a good idea to leave the iPhone's Caller ID enabled.

Via http://feedproxy.google.com/~r/osxdaily/~3/lV1mhBRceTE/