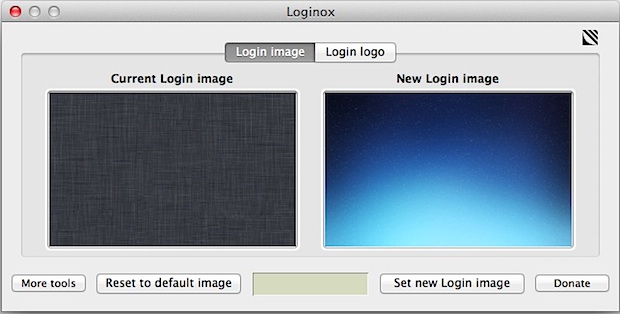 We recently showed you how to manually change the login screen wallpaper, but if you don't want to deal with resizing images and digging around in the filesystem, you can use a free app called Loginox.
Loginox sets new background wallpaper at the click of a button, resizing the images for you to the native screen resolution. The tool can also customize the login screens logo from the default Apple to anything else, although smaller transparent PNG's look best. If at any point you decide you don't like your changes, just clicking the "Reset to default image" button in either tab will restore the default background linen and Apple logo.
It's a no frills app, but gets the job done easily, and it's free. We're focusing on OS X 10.7 Lion, but Loginox works with Mac OS X 10.5 and 10.6 too, so if you haven't upgraded yet you can still use the app to customize your login screen.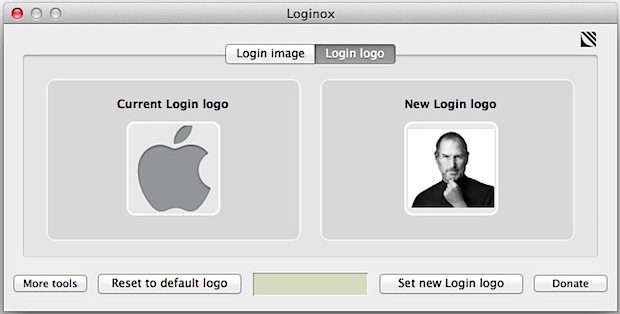 Via http://feedproxy.google.com/~r/osxdaily/~3/xRUIXp7Z_vU/