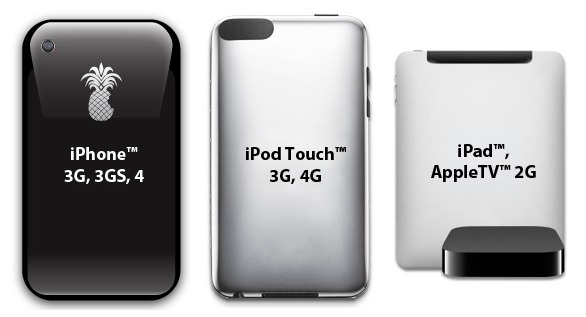 PwnageTool 4.3.3 has been updated and released to provide an untethered jailbreak for iOS 4.3.3. The update supports jailbreaking iPhone 4, iPhone 3GS, iPad 1, iPod touch 3rd & 4th gen, and Apple TV2. Support is absent are iPad 2 and iPhone 4 CDMA.
Download PwnageTool 4.3.3
PwnageTool is for Mac only. Windows users will need to use sn0wbreeze or redsn0w.
The Dev Team provides the SHA1 Sum of fc2721a6c1230aa676729b2e4aeeec3cd4ffed7a if you want to verify your downloads.
The PwnageTool update comes alongside redsn0w 0.9.6rc15, but PwnageTool differs from redsn0w in that it allows Mac users to create customized versions of their IPSW. This is a necessary procedure for iPhone users who wish to preserve baseband and some carrier unlocks. If you are just looking to jailbreak your device, redsn0w is easier, but does not offer the ability to preserve baseband with custom IPSW.

Via http://feedproxy.google.com/~r/osxdaily/~3/FoAO4spPkgc/