I love icons and customizing my Mac desktop, so I decided to share with you all my personal bookmark list of free mac icons. These are the sites I visit when I want to change my Mac appearance and all the icons that define the OS X desktop and dock. Of course if you're on the other end of the spectrum and you hate icons you can hide all desktop icons in Mac OS X, but that's not the purpose of this article. You are here for great icons, so if you too are an icon geek, look no further.


Artua: Free Mac Icons – the QuickTime X icons here are simply beautiful. The Mac OS Finder icon at the top of this article is from this set, highly recommended.
WeLoveIcons – as the name suggests, they love icons and it shows. Tons and tons of hand selected and beautiful icons, some are individual others are sets, covering a wide range of themes. If you like icons, bookmark this site.
InterfaceLift: Icons for Mac – very diverse sets of icons and literally thousands to choose from, icon overload!


IconDrawer: Free Icons – varying themes, I think the Black & Blue set of Mac OS X icons is particularly attractive. There's 2 good sets of Holiday and Christmas themed icons too and we're quickly approaching that season.


A2591: Container & Cargo Icons – several icon sets featuring various types of containers and cargo boxes, very unique.


YellowIcon: Star Wars icons & more – who doesn't love Star Wars icons? Yellow Icon has a great set of Star Wars icons and many others, some free to download and others are paid.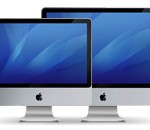 HongKiat: iMac & MacBook icon sets – pretty much the definitive list of Mac hardware icons, covering the MacBook, MacBook Pro, iMac, and Mac Mini. If you want hardware icons look here first.
Apple.com: Icons & Screensavers – I'm a little disappointed that Apple still lumps the icons and screensavers together, but nonetheless they have a really excellent collection of icons. The staff picks are almost always great, be aware that some icon sets are considered shareware so not technically free.
Via http://osxdaily.com/2010/01/14/free-mac-icons-list-of-free-beautiful-icons-for-the-mac//a>